---
Presented here is a collection of photographs from around Biloxi, MS which helped inspire Cradle in the Oak. These are some of the very same sites you will find in the novel by Candace Cox Wheeler.
1906 June McCalls', sailor dress, hat trim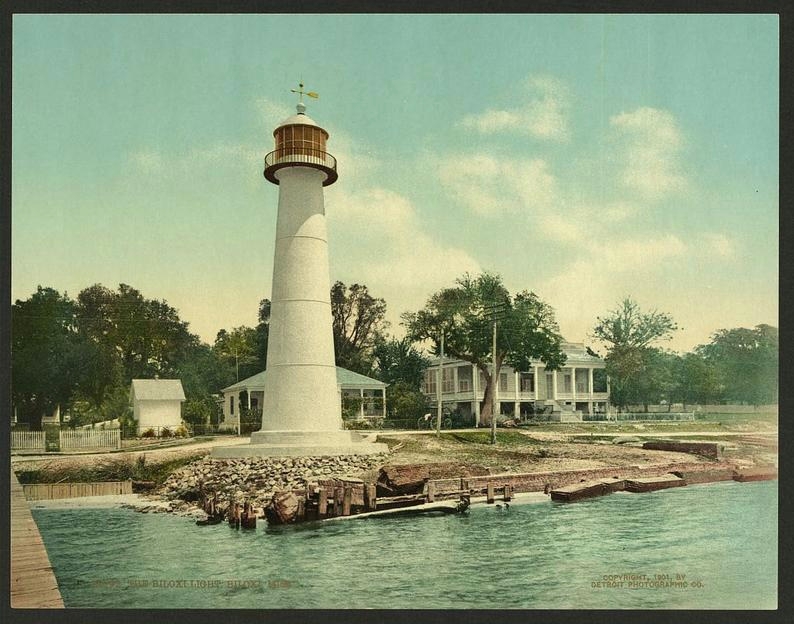 Meet Maria Younghans, Biloxi's lighthouse keeper for 53 years. The combined years of service of Mary Reynolds, Maria Younghans and Miranda Younghans resulted in Biloxi's still unbroken record of female keepers for more years than any other lighthouse in the United States.
With the opening of the wooden pedestrian bridge in 1901, Biloxi residents no longer had to board a ferry to travel to the North side of the Bay. Walk across the mile-long bridge and let me show you the view.
By the turn of the 20th Century, Biloxi had earned the prestigious title, "Seafood Capital of the World." Travel back in time with me and meet some of the hard-working immigrants who accomplished this amazing feat.
As this sign welcomed visitors from New Orleans and cities throughout the South in the early 1900s, I welcome you to enjoy these historical images related to Cradle in the Oak.
Stroll with my characters down Howard Avenue and visit the only two banks in Biloxi in 1906: the Peoples Bank and the Bank of Biloxi.
Oyster car and oyster pail on display at the Maritime and Seafood Industry Museum located in Biloxi, Mississippi.
Three of the original stained glass windows at the Nativity of the Blessed Virgin Mary Catholic Church in Biloxi, donated by Mrs. Lazaro Lopez.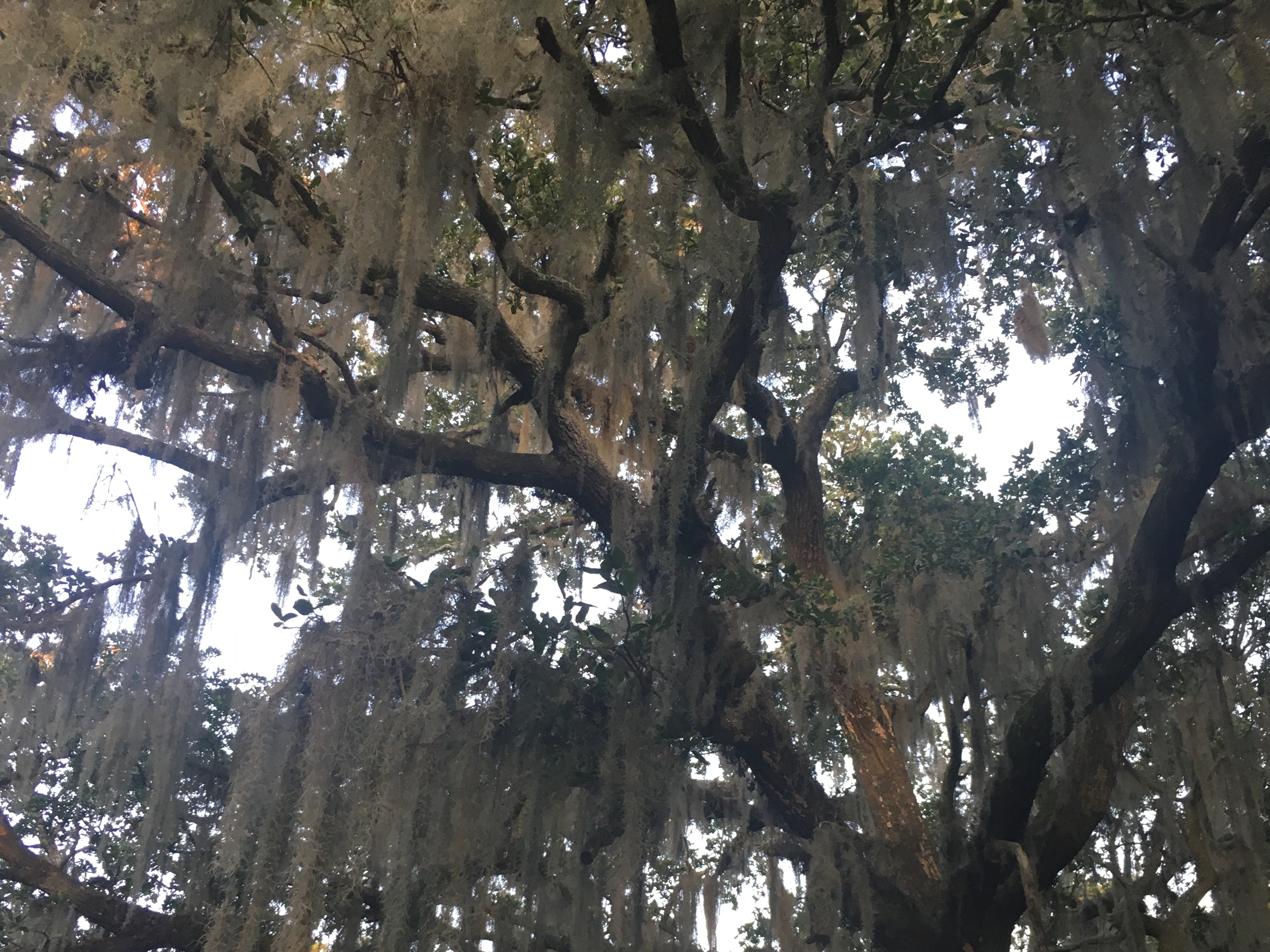 Spanish moss draping like long grey beards on ancient oak on the Mississippi Gulf Coast.
Opening day of the annual Mississippi Gulf Coast Billfish Classic with a view of Deer Island and the Small-Craft Harbor from McElroy's Harbor House Seafood Restaurant in Biloxi.
Sandy shoreline along the Tchoutacabouffa River, the river where George Ohr collected red clay from the bluffs to make his pottery.
Henry Diaz Grocery Store on Back Bay, Biloxi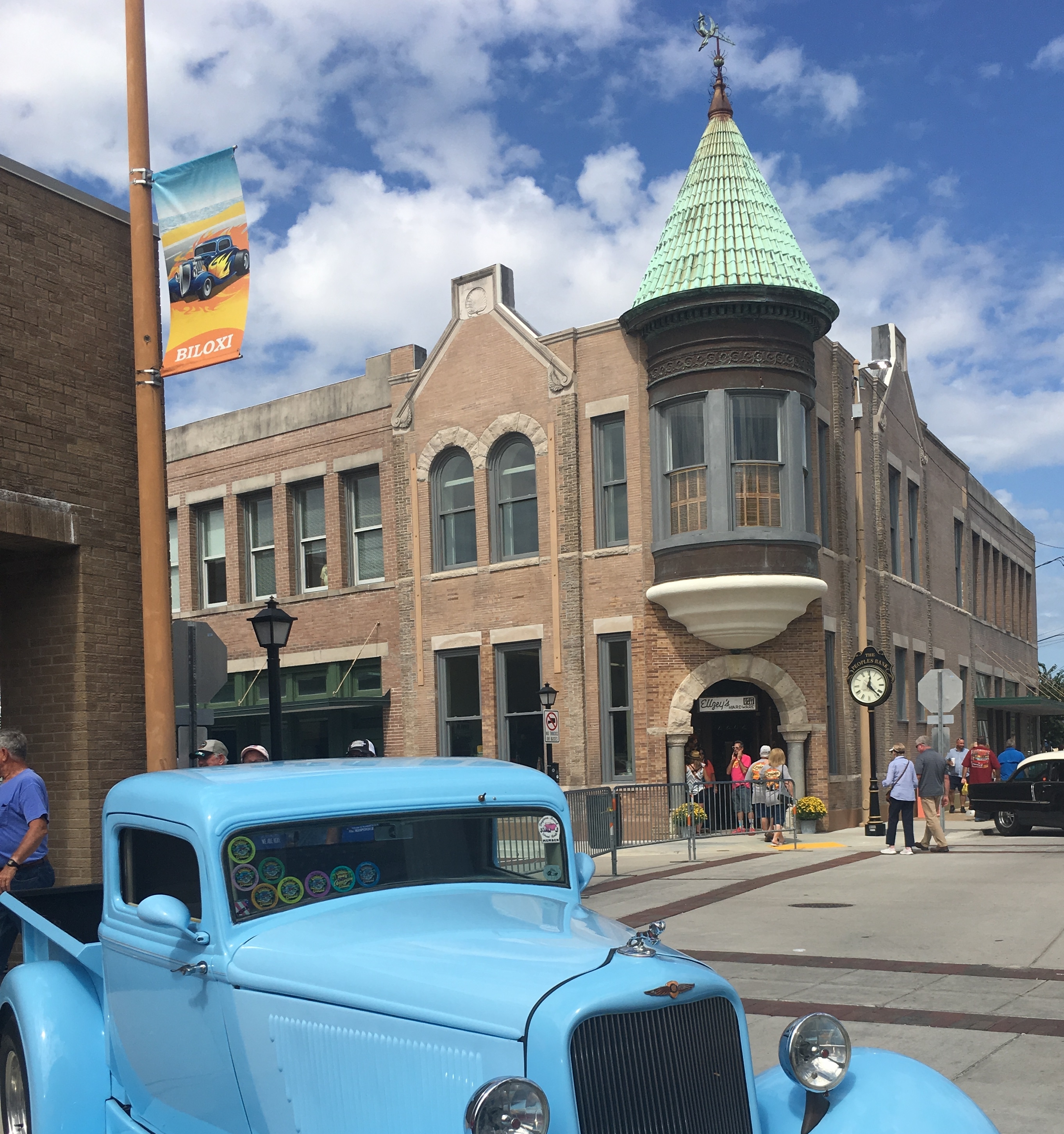 Downtown Biloxi Cruisin' the Coast with the old Peoples Bank in the background, now home to Ellzey's Hardware Store.
The weathervane atop the old Peoples Bank in Biloxi
Cruisin' the Coast, Downtown Biloxi, with BancorpSouth Bank in the distance. In 1906, the upstairs portion of this building was home to the Dukate Theatre and the Bank of Biloxi was located downstairs.
The Southern Coast Yachting Association, consisting of yacht clubs from Mobile, Point Clear, Ocean Springs, Biloxi, Gulfport, Bay-Waveland, and the Southern Yacht Club of New Orleans (formerly of Pass Christian) held regattas up and down the Coast.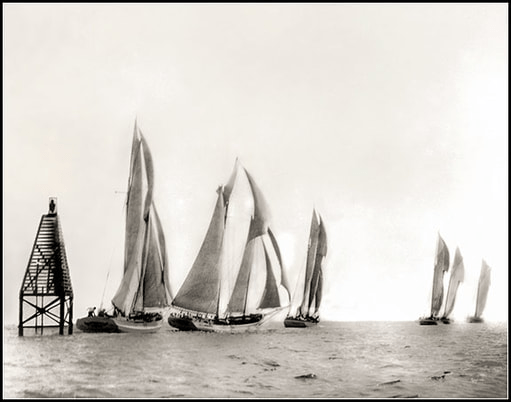 Sailing regatta